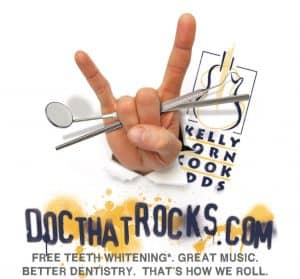 Are you missing a tooth? You're not alone. Replacing a missing tooth is important to improve the function of chewing and to stop teeth from shifting.  The current standard of treatment is placing a dental implant, at the same time slapping you with sticker-shock.
Dental Implants – The Best Long Term Solution
I tell patients the most expensive and lengthy procedure is the most convenient and comfortable in the long run. And the cheapest and easiest treatment option is the most inconvenient in the long run.  You will pay more and the procedure is longer for an implant restoration, but it is much more convenient and comfortable than a fixed bridge or removable partial denture.
An implant requires surgery and subsequent healing time. A bridge only requires the preparation of the existing teeth for the abutment crown restorations, and the time it takes to fabricate the permanent restoration. A removable partial denture simply requires an impression, and the time it takes to fabricate the partial. I don't think I need explain the inconvenience or undesirable nature of a removable partial denture. However, it is the cheapest and fastest treatment.  Then again, there are those who simply chose to live with missing teeth.
An implant procedure requires surgically replacing the root with an implant system, to which an abutment and crown restoration is attached. The bone anchors the implant, so there has to be enough healthy bone to place an implant. If there isn't, a bone graft is required. Multiple missing teeth can be treated by multiple implants or an implant-supported bridge.
A bridge, also known as a fixed partial denture, was the standard to replace a missing tooth prior to the implant. The missing tooth is replaced by a false tooth, known as a "pontic." A bridge requires the adjacent existing teeth be crowned to anchor the false tooth. In the case of one missing tooth, the restoration is three units fused together with the false tooth in the middle. If the adjacent teeth and gums are healthy, an implant is the superior option.
All things considered, the longevity of an implant restoration may be cheapest in the long run. It does not decay and is less likely to develop periodontal disease. Unfortunately, most people have to replace bridge restorations at some point. A bridge restoration has the possibility of recurrent decay or affected nerves requiring root canals. At the end of the day, it comes down to what you are willing to live with and what you are willing to pay. It is up to you to determine the value you place on function and convenience.