New Patients are Always Welcome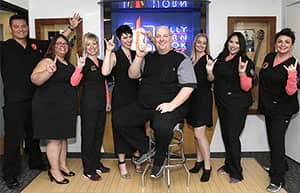 Family dentistry and general dentistry are the first level of defense for your dental health.
Kelly Jorn Cook, DDS is focused on providing all family members with the best dental care possible.
We are committed to taking care of your family's dental cleaning and exams as needed. We offer fluoride treatments for children and take digital X-rays only when necessary.
For your primary dental care, we provide general diagnosis, prevention, treatment, and management for a wide range of dental conditions, disorders, and diseases. We provide the coordination of services related to the oral health needs for patients of all ages so everyone in your entire family can visit our practice.
We focus on preventative and restorative care
For teeth whitening, we use Opalescence whitening take-home kits
Dental Exam
During a routine check-up,  Doc Kelly examines patients' overall oral health and teeth, and he diagnoses potential dental problems.
Doc Kelly will:
Check your face and neck for any abnormalities, such as lumps, bumps or swelling during the exam
Check the soft tissue inside your mouth for abnormalities such as discolorations, ulcers on your lips, gums, tongue, palate, and cheeks
Check for signs of gingivitis, gum disease, and bone disease
Perform an oral cancer screening and will check your bite and your jaw joint for any problems
Examine your teeth for cavities, and periodontal pockets that may indicate other problems
Address any areas of concern with your dental health, and/or explain dental services that you may have an interest
Call for your free consultation today!